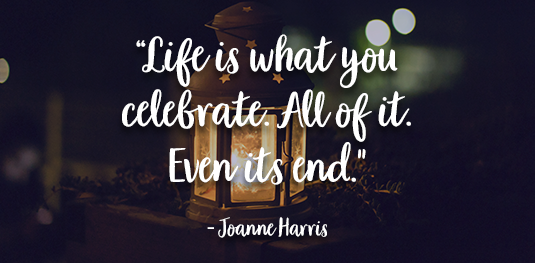 Return to the Blog
Posted on April 15, 2020 by jhcadm
Celebration of Life Services: What They Are and How We Can Help
Every life is unique and deserves to be honored in a way that perfectly celebrates the individual. This is a long-standing belief that we hold at James H. Cole Home for Funerals, and it's the reason we offer families the flexibility and personalization of special services. No one knows your loved one like you do, which is why we strive to provide families with the opportunity to celebrate the life of the deceased in a way that means something to them – there are no "cookie cutter" individuals, so why should a funeral be any different?
Our Specialty Services
Special services allow you to pay tribute to a loved one's memory in a way that best reflects their life. Some of the more common specialty services we provide include:
Balloon Release
Dove Release
Military Honor Guard Presentation
Motorcycle Hearse for casket procession
Trumpet player or other specialty musician
Vintage Horse Drawn Carriage for casket procession
In the past, we have coordinated with a private flight organization to perform a fly-over to honor a military veteran. We have also assisted in customizing the interiors and exteriors of caskets in order to reflect the person's favorite hobby, occupation, or sports team.
At the visitation and service of an adolescent, we displayed huge banners in our chapel with tons of handwritten messages from schoolmates and friends. Attendees were able to sign the banners as they came in, providing the family with a very special, heartwarming keepsake to remember their child.
There are really no limitations to the special services we provide. If you have a unique idea for celebrating your loved one, share it with us and we will assist in making the necessary arrangements. Specialty services can be combined with both traditional and non-traditional funeral services in order to make them more unique, regardless of burial type.
Virtual Funeral Services
With large portions of our nation (and the world) on lockdown for the health and safety of our communities due to the COVID-19 pandemic, we are offering livestreaming services at our Northwest Chapel, completely free of charge. Through our livestreamed services, it is our goal to provide you with a way to honor your loved one while still keeping you safe during these questionable times.
So far, we have had major success with these livestreamed services, with as many as 150 people joining online in attendance. We have found this to be a particularly good solution for our senior citizen community members who are at higher risk due to COVID-19.
Just because we are experiencing a time in our history when there is a need to be physically distant, it does not mean that service quality must deteriorate or that the deceased's life cannot be fully celebrated with all loved ones in attendance. At James H. Cole, we are here to make this time of bereavement as safe, simple, and stress-free for you as possible.
Creating Your Own Legacy
Death can be a difficult topic to think about, especially when it comes to your own. But there is something to be said about advanced preparation and being able to craft your own legacy while you are still present on this earth.
Be Remembered is a unique specialty service that allows you to document your favorite memories, photos, and recordings so you can decide how your loved ones remember and celebrate your life. You can record yourself telling stories, save messages for loved ones, and document the most important aspects of your life.
This service gives you the freedom, flexibility, and reassurance of knowing that you will be remembered for exactly who you are, and your memories will be documented for all future generations.
At James H. Cole Home for Funerals, we believe funerals – while a part of the grieving process – are an opportunity to celebrate the special lives of the deceased and create positive lasting memories for those who attend. If you have any questions about the specialty services we offer, our approach to COVID-19, or any other topic covered in this article, please reach out to us at (313) 873-0771 or by email at info@jameshcole.com.
Posted in Funeral Industry, General Topics