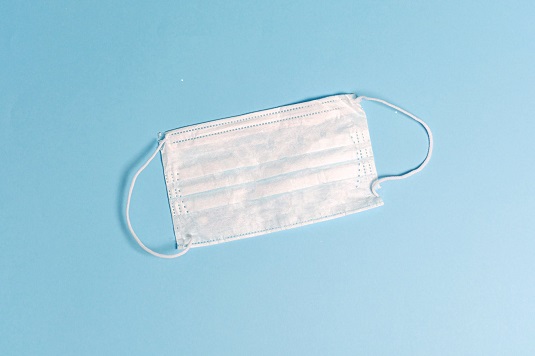 Return to the Blog
Posted on September 17, 2020 by jhcadm
COVID-19 and Funeral Services: What You Should Expect
With COVID-19 and social distancing still a prevalent issue in today's society, companies and industries around the world are taking steps to protect employees and clients alike. The funeral industry is no exception. The difference is, for most people, funerals are not something you think about on a regular basis. Rather, the need for a funeral is something that can come about suddenly and unexpectedly – you're in need of funeral services but you're not sure how COVID might affect this.
At James H. Cole Home for Funerals, we want to provide clarity and security to you during this difficult time so you know exactly what to expect when planning or attending a funeral during the COVID-19 pandemic.
Planning a Funeral During a Pandemic
How do you plan a funeral during the COVID-19 pandemic? At James H. Cole, we've worked hard to make sure our clients and their families experience as little disruption as possible when it comes to the funeral planning process. We have been able to keep our pricing the same, absorbing some of the additional costs of things like hand sanitizer and personal protective equipment. We know this is already a difficult time for you, that's why families are NOT expected to pay extra for the new measures we've put into place due to COVID.
What should I do if a loved one dies of COVID-19?
This is a question we've been receiving a lot, and understandably so. There are many regulations surrounding how COVID-19 should be handled in regards to a living person, but how might this affect a funeral service?
A death caused by COVID does not require a specific type of service to occur. The family has the option for cremation or burial as they have in every other case. The only stipulation is that the body must be embalmed if a viewing is going to take place. However, this is a requirement in all cases (regardless of COVID) due to general health concerns.
Attending a Funeral with COVID-19 Restrictions
To-date, Michigan's governor has not lifted the restrictions on indoor gatherings for funerals. As a result, we continue to have to limit in-person services and visitations to no more than 10 people at a time. Many of our clients choose to limit this to immediate family-only.
For those who are unable to attend in-person, our Northwest Chapel location offers virtual funerals and livestreaming services completely free of charge. If you are planning a funeral and this is a service you are interested in utilizing, make sure you ask the directors at your preferred funeral home if this is possible as it is not always offered or it may only be available at an additional fee.  
In accordance with the law, masks must be worn at all times while in our facilities with the one exception of ministers who may remove their mask when speaking during the funeral service itself. This is a universal truth for all funeral homes who are adhering to the COVID-19 legislation that has been put into place by the U.S. government.
Finally, if you are unable to attend a funeral in-person but would like to send flowers or a keepsake, just know that there is still a delay with deliveries from all mail/package handlers. Keepsake items, urns, death certificates, etc. are all items that have been affected by this.
Additional Resources to Learn More
During the height of the COVID-19 outbreak in Michigan, James H. Cole Home for Funerals was featured in numerous articles and publications, both locally and nationally. This list included the Wall Street Journal, Washington Post, & Crain's Detroit to name a few. We wanted to give people a perspective and understanding of what we, as "Last Responders," have to go through during the funeral process.
If you have more questions about how COVID-19 has affected the funeral industry, feel free to browse the links below to hear what we have to say about it:
For more information about how James H. Cole Home for Funerals is implementing COVID safety measures or for questions about the funeral planning process in general, please reach out to us by phone at (313) 873-0771 or by email at info@jameshcole.com.
Posted in Funeral Industry, General Topics