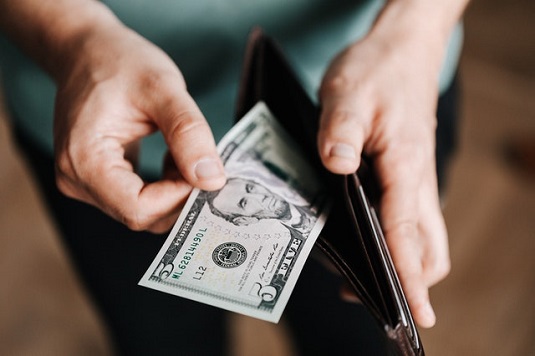 Return to the Blog
Posted on April 28, 2021 by jhcadm
FEMA Is Providing Funeral Support for COVID-19 Deceased
A recent announcement from the Department of Homeland Security revealed that FEMA, the U.S. disaster-relief agency, will be assisting families with funeral costs if the deceased's death was due to COVID-19 or COVID-related symptoms.
Who Is Eligible?
If you are a U.S. citizen, non-citizen national (native of a U.S. territory), or a qualified alien who has paid for the funeral expenses of an individual who was believed to have died from COVID or COVID-related symptoms in the United States, a U.S. territory, or the District of Colombia, you are eligible for FEMA funeral assistance.
Those who are not eligible are minors and/or individuals who are temporarily in the United States. This list includes visitors on tourist visas, foreign students, and individuals in possession of temporary work visas among others.
How to Apply
If you believe you qualify for FEMA assistance, applications must be made through the FEMA call center toll-free at (844) 684-6333. The call center is open any time between 8 AM and 8 PM in the central time zone. FEMA is not currently accepting online applications for COVID-19 funeral cost assistance.
Documentation you will likely have to submit includes an official death certificate, receipts from the funeral home and/or other funeral services, and any money received from other sources such as funeral insurance.
Basic funeral costs such as a casket or urn, a headstone or burial marker, as well as the transfer of remains can all be covered by the program. Specified internment and re-internment costs are also covered. Costs that are not covered by the FEMA program include any that are related to flowers, obituaries, catering, and transportation among others. For a full list, see the Funeral Assistance Program Fact Sheet. Keep in mind that only one application may be submitted on behalf of the deceased. While it's relatively common for families to share the burden of funeral expenses if these costs have not been previously covered by the deceased, multiple family members cannot submit individual applications for financial assistance under this program for the same deceased individual. However, multiple individuals can submit within the same application for payment reimbursement. FEMA has vowed to work with individuals and families in circumstances such as these to organize the applicable receipts and determine where the reimbursement should go.
Are Funeral Homes Involved in the Process?
As of now, the answer is no. Funeral homes are not currently able to apply for FEMA funeral assistance on behalf of the deceased or the deceased's family. Currently, only individuals (rather than businesses) are able to apply. However, if you had your loved one's funeral at a funeral home, the funeral home should have a record of the death certificate on file and can produce the related receipts that you will need to submit to the program.
If you or the deceased previously worked with a funeral home, funeral director, or other third party to pre-plan and/or pre-pay for the funeral, any and all funeral-related expenses (as mentioned above) are still eligible for funeral assistance.
To learn more about what does and does not qualify for FEMA Funeral Assistance, check out the FEMA website. In the meantime, the caring team at James H. Cole Home for Funerals is here to support you in any way we can during these difficult times. We understand that families are struggling, and while there appears to be a possible end in sight for this COVID pandemic, the past year has come with a lot of trials, costs, and heartache. If you need assistance with planning the funeral of a loved one, or if you you'd like to talk about your options, we are happy to help. You can reach out to us by calling our Main Chapel in Detroit, MI at (313) 873-0771 or filling out our contact form.
Posted in Funeral Industry, General Topics