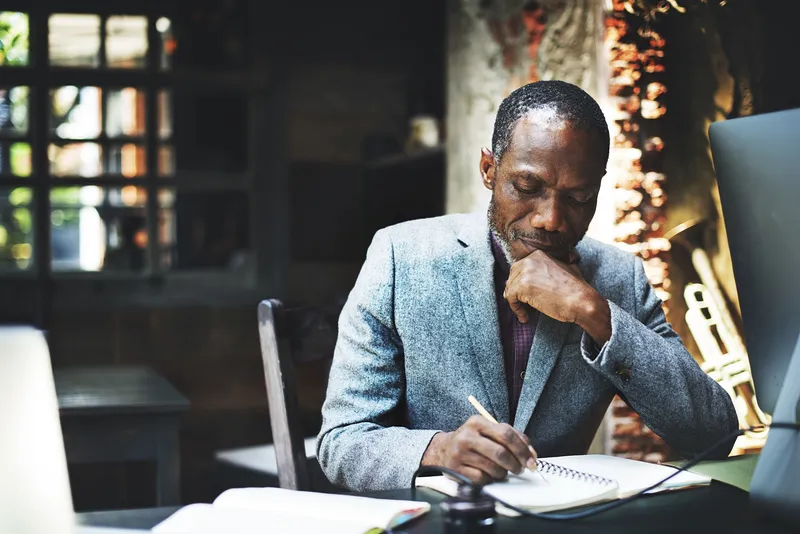 Return to the Blog
Posted on August 3, 2022 by jhcadm
Planning a Funeral: The Funeral Checklist for Family
Planning the funeral of a family member is always challenging; you are grieving the loss of a loved one—whether expected or unexpected—and it can be easy to forget everything you need to do and prepare. We've walked countless families through the funeral process over the past one hundred years. We know first-hand what the common funeral-planning struggles are for most families, so we've created a checklist to make the process easier.
If you or members of your family have been tasked with planning the funeral of a loved one, here's what you can do to be prepared.
Step 1: Notify the Funeral Home
Many families are unsure about when the right time is to reach out to the funeral home. This is very understandable. Your loved one has just passed, you're grieving, and—for many—you've never planned a funeral before. How long do you wait before calling? When you do call, how much information about the deceased do you need to provide? The truth is, this step is far simpler than most people think.
When should you notify the funeral home about the passing of your loved one? As soon as possible.
What information do you need to provide? Aside from notifying your chosen funeral home about the deceased's passing, you'll be asked for your contact information and to schedule an appointment with a funeral director to go over the necessary documentation and planning details. The funeral director will give you time to gather the information you'll need, which leads to Step 2.
Step 2: Gathering Information and Meeting with a Funeral Director
Once your appointment has been scheduled, there are key pieces of information you're going to want to bring with you so the funeral director can properly fill out all paperwork as well as best assist you with the funeral planning process. Make sure to bring a physical or electronic copy of the following:
Date of Birth
Social Security number
Birthplace (City & State)
Occupation
Parents' names (Including Mother's maiden name)
Highest Level of Education
Military Records (if applicable)
Insurance policies (if you require assistance)
What will this information be used for? The funeral director will use this to fill out the death certificate, assist with writing the obituary (you may choose to do this yourself), and secure any special services that may be requested (such as a military honor guard).
Other items you'll want to consider prior to this meeting include:
The final resting place of your loved one (do you want traditional burial? Cremation?)
If you want special services for your loved one's ceremony (dove release, honor guard, horse drawn carriage casket precession, etc.)
If you want guests to attend virtually, in-person, or both
Step 3: Prepare for the Service
Once the more formal documentation has been taken care of, you'll want to begin preparing for the funeral service. Regardless of whether you're opting for a traditional service or more specialized ceremony, there are certain items families may like to have prepared. You may choose to:
Write an obituary
Print and develop programs for the service
Collect photos of your loved one
Create a video tribute
Set up a virtual memorial page for guests to visit and contribute to
Order flowers for the service
Contact a minister, priest, or member of the clergy to officiate the service
Hire a musician and/or singer for the service
Identify and/or book a location for a repast/luncheon
Identify the final resting place of your loved one if you are opting for cremation
Step 4: Attending the Service
On the day of your loved one's funeral service, funeral directors and staff will be working to make sure everything runs smoothly, and you can focus on what's important: being with your loved ones and taking the time to grieve your loss.
Your funeral director will schedule a private time for you and your immediate family to view your loved one undisturbed. Then, at a designated time (and once your family has given approval), the doors will be opened, allowing others to come pay their respects.
At James H. Cole Home for Funerals, we've been helping Detroit and Metro Detroit families just like yours for over 100 years. If you have questions about any part of this checklist or would like to know how we can make the funeral process easier for you and your family, speak with one of our funeral directors today.
Posted in Funeral Industry