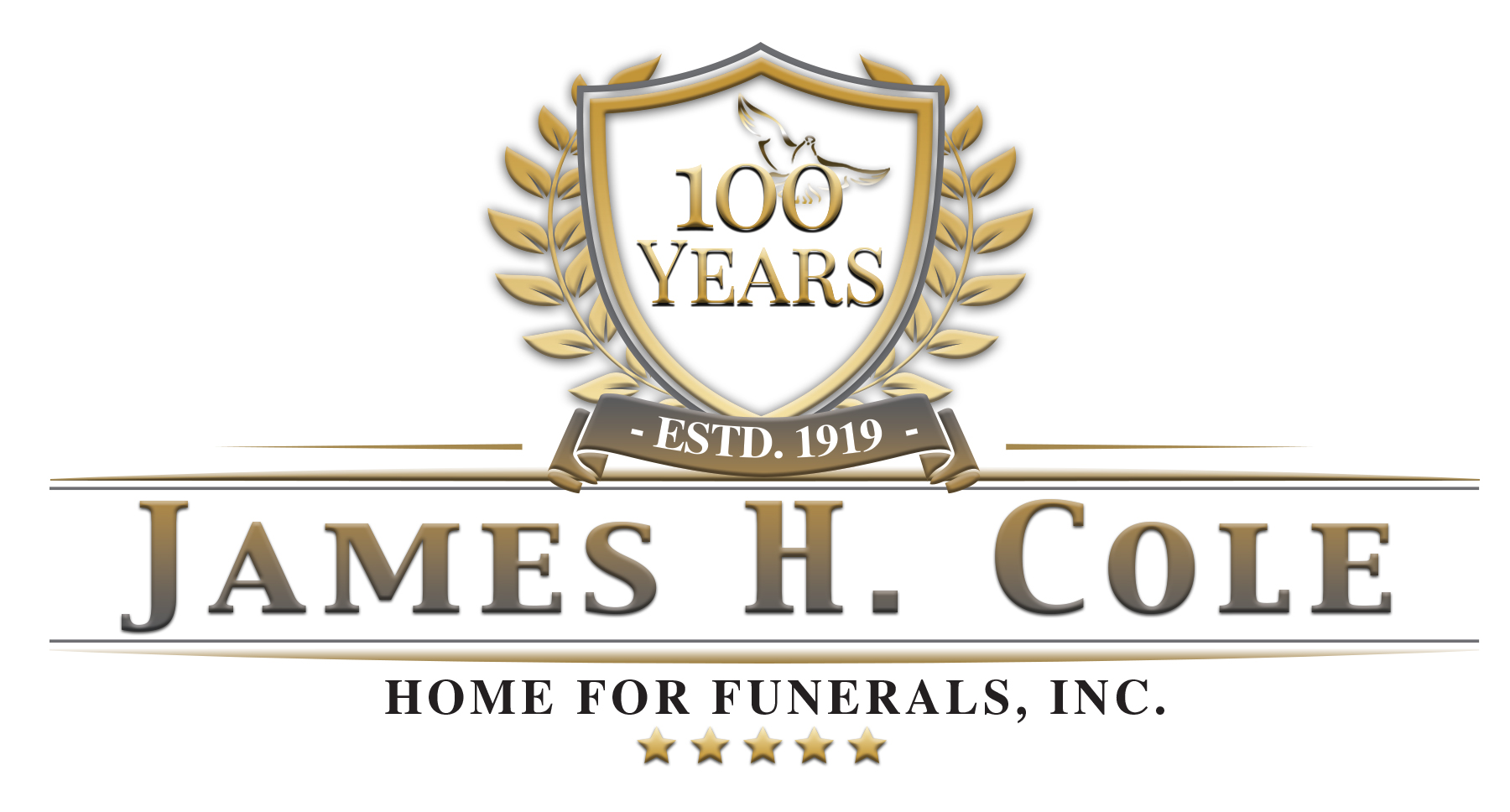 Return to the Blog
Posted on December 13, 2019 by jhcadm
Celebrating 100 Years
2019 has been a big year for James H. Cole Home for Funerals. We celebrated our 100-year anniversary as a family-owned and operated business in the city of Detroit, Michigan. We are so proud of everything we've been able to accomplish over the last century.
Since 1919, when James H. Cole Sr. established the funeral home in Detroit's Black Bottom neighborhood, we have been servicing families in need of support and guidance during some of the most difficult moments in their lives. We have now become a landmark in the City of Detroit, with more licensed funeral directors than any other funeral home in the Detroit area.
Over the past 100 years and four generations, we have become a fixture in the Detroit community, and we are so grateful to everyone who has helped us get here. For this reason, we decided to spend 2019 celebrating and giving back to the community we love.
Legacy Breakfast
In April, we kicked off our year-long celebrations with the Legacy Breakfast, which was hosted at the Northwest Activities Center and sponsored by Fifth-Third Bank. Friends and staff celebrated the start of our 100th year alongside supporting vendors and members of the Detroit City Council.
The event's schedule consisted of a speech from Mistress of Ceremonies, Randi Myles, a delicious breakfast buffet, and remarks from our sponsors.
#Cole100 Family Festival
Family means a lot to us here at James H. Cole – after all, we have been a family business for 100 years – so we knew our centennial celebrations needed to include an event all about family. Thus, the #Cole100 Family Festival was born.
Sponsored by the NAACP, we set up a festival full of fun and games for children and adults alike in July of this year. With face painting, booths selling local goods, carnival games, food trucks, a petting zoo, pony rides, and live music, there was an abundance of entertainment and good times to be had by all.
Live performers included Showtime at the Apollo winner Cam Anthony, The Voice contestant Beth Griffith-Manley, and Grammy-nominated Soul singer Dwele.
Centennial Grande Gala
To cap off a wonderful year of celebration, we hosted the Centennial Grande Gala this past September. This black-tie event was held at the Roostertail, located on Detroit's riverfront. With speeches from James H. Cole President Karla M. Cole and her two sons, Antonio and Brice Green, as well as featured remarks from Detroit Police Chief James Craig and Mistress of Ceremonies Maurielle Lue of Fox 2 News Detroit, the night was full of fun, memorable moments.
Grammy-nominated Soul singer Dwele headlined the Afterglow events, opening up the dance floor to the attendees for a night of partying and festivity.
At the close of the evening, Karla M. Cole – accompanied by her two sons – announced the launch of the new James H. Cole Legacy Foundation; a not-for-profit organization that encourages growth and development among citizens of the Detroit community.
James H. Cole Legacy Foundation
We've established the James H. Cole Legacy Foundation in order to help individuals and organizations in our community learn and grow into powerful leaders. We support the upward mobility of individuals who want to create a better life for themselves, their families, and the community they live in.
Our foundation assists in educating people on everything from financial literacy to job procurement and credit/debit management skills. We hope that our teachings will help inspire other potential entrepreneurs and future business leaders to achieve their goals.
Interested parties can donate to the foundation on our website or sign up for notifications to stay up-to-date on our news and events.
It has been an amazing year celebrating our centennial anniversary and, once again, we would like to give a big thank you to everyone in our wonderful community who have supported us thus far. We consider it an honor that you come to us in your greatest moment of need, and we are happy to share this moment with you.
"It's hard to believe that a century has passed since my grandfather first opened the doors of the James H. Cole Home for Funerals. Our world has seen much change in the 10 decades since. One thing has remained constant though, and that is our commitment to compassionate service."

~ Karla M. Cole
Cheers to the next 100 years!
Posted in General Topics