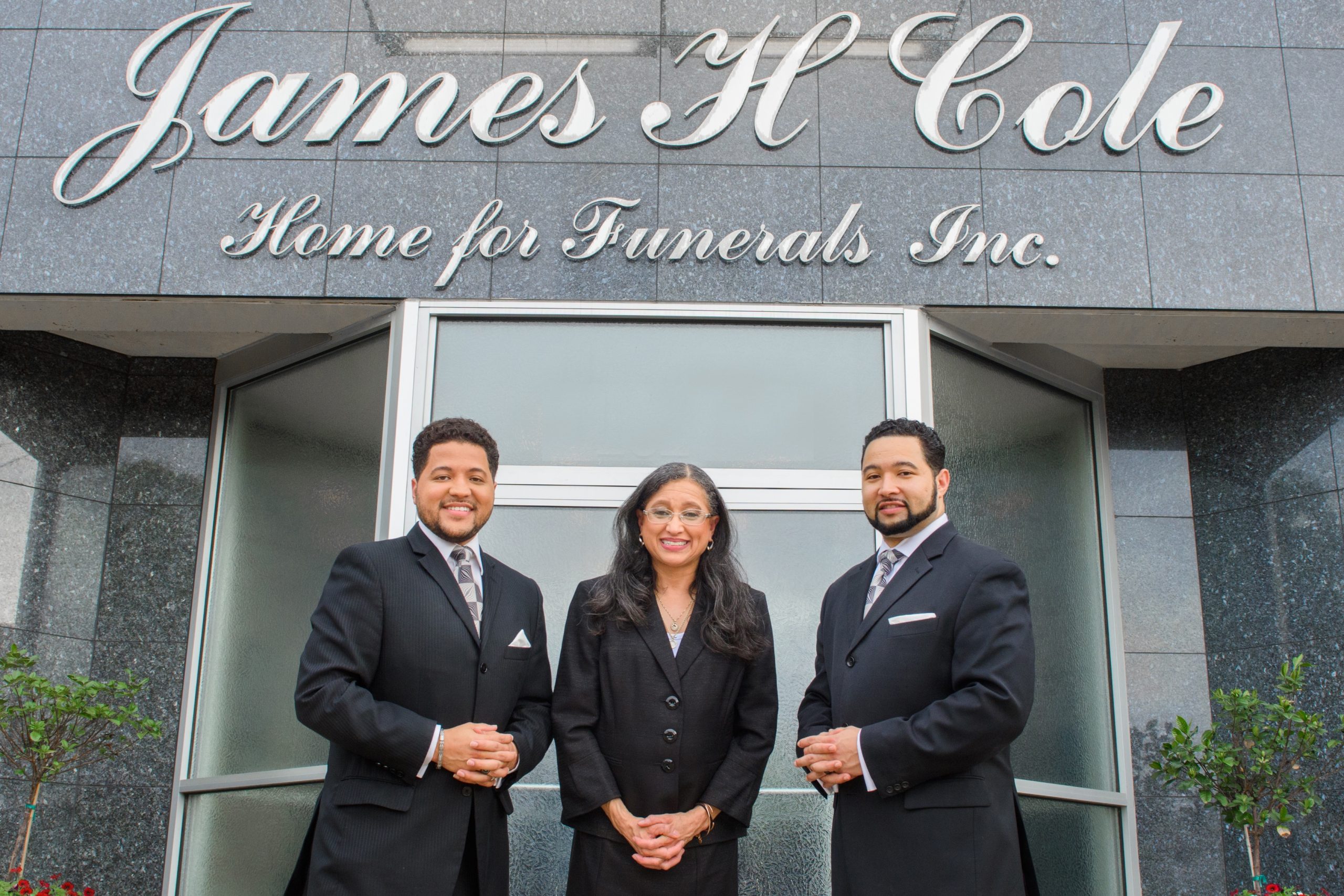 Return to the Blog
Posted on July 6, 2022 by jhcadm
Exploring Our Two Funeral Home Locations
James H. Cole Home for Funerals has two Detroit, Michigan-based locations: our Main Chapel, located on W. Grand Blvd., and the James H. Cole Northwest Chapel on Schaefer Highway. In order to provide excellent, top-tier services to the community, we knew that having two locations throughout the city would increase convenience for the families who rely on us; they have the option to select whether you'd like to host your service at the Northwest Chapel or Main Chapel based on the location that makes the most sense for you and your loved ones.
But are there any differences between the two? Can you hold the same services? We're answering these questions and more to help make your decision the right one for you.
Main Chapel vs. Northwest Chapel: Similarities and Differences
Similar in both size and style, the largest difference between the two locations is the technology available. We provide the same, high-quality services—traditional, cremation, or otherwise—and both chapel locations; however, the Northwest Chapel is the one best suited for funeral services that require the incorporation of technology. For example, your family may want to play videos from YouTube (via URL) or a digital slideshow of images via USB device, which the Northwest Chapel is most equipped to handle.
Finding Local Amenities
Amenities like hotels and restaurants are particularly important when you have out-of-town guests attending the funeral. Due to the pandemic, many of these amenities in and around Detroit have been changing—either going out of business or maintaining new weekly hours. This can make doing research difficult. That's where our team of funeral directors come in. We can provide you with up-to-date information about local, well-reviewed hotels, family-favorite restaurants, and even child-friendly activities throughout the city. Some hotels provide bereavement rates for those who are staying in town for a funeral, so we can provide that information as well.
Many families choose to host parties or events in celebration of the life of their deceased loved one. If this is something you're interested in doing, we can also provide recommendations for rentable event spaces.
Helpful Funeral Resources
Questions about other services and amenities we can help you with when planning a funeral? Check out the Helpful Resources section of our website to explore everything from flower donations to grief support to remembrance providers.
Our dedicated team is here to help make the funeral planning process as simple and straightforward as possible so you can spend time with your loved ones and grieve without any added stress. Whether you choose to hold your loved one's funeral at our West Grand Blvd location—the Main Chapel—or you'd prefer our Schaefer Hwy. location—the Northwest Chapel—we are here to ensure the process is smooth and worry-free. Speak to a funeral director now to discuss your options.
Posted in General Topics