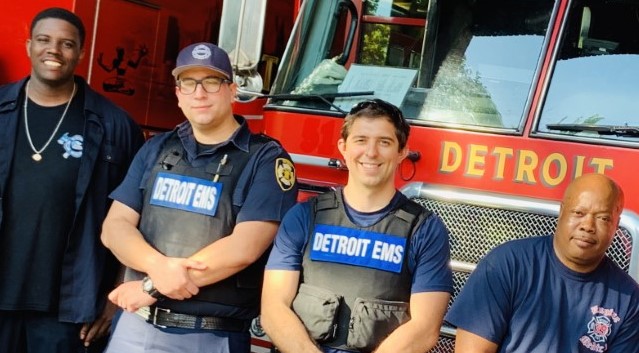 Return to the Blog
Posted on October 30, 2020 by jhcadm
Giving Back to the Community During Covid
The James H. Cole Legacy Foundation has been working hard over the past several months to give back to the essential healthcare workers who have been bravely manning the frontlines during the COVID-19 pandemic. We have donated more than 500 meals to hospitals, fire houses of the Detroit Fire Department, and police precincts of the Detroit Police Department near the two locations of our firm.
We named this campaign "Love Thy Neighbor" and it took off with a bang!
What Did We Do?
We partnered with Buddy's Pizza, a fellow Michigan company, who provided individual pizza slices and salad. We also partnered with Bucharest Grill for the hospital donations (varied sandwich wraps and French fries). In addition to the restaurants, we identified two minority-owned catering companies: Lonestar Catering (breakfast sandwiches and fruit) and Smokey G's Smokehouse (BBQ) who assisted with our efforts.
In order to abide by COVID food safety regulations, no volunteers were involved in the creation or delivery of the meals. Instead, all of the food was prepared, individually packaged, and delivered by the food vendors themselves who were already familiar with the process. We were proud to partner up with these other Detroit and Michigan-based companies to give back to our essential workers in a way that was meaningful and impactful.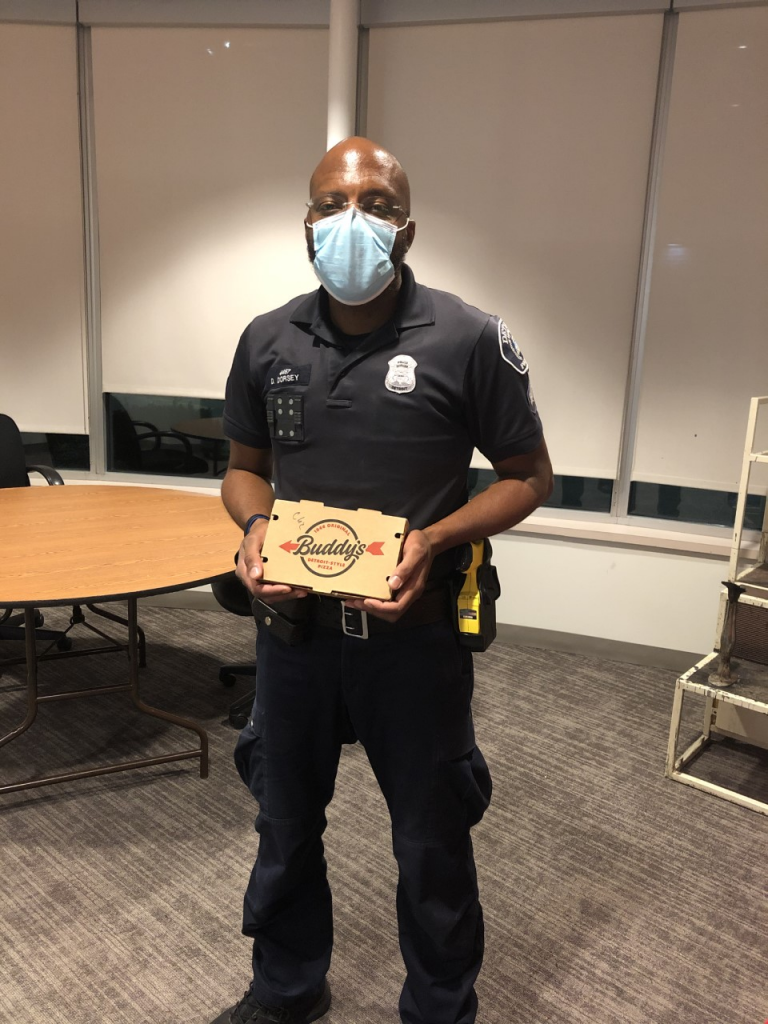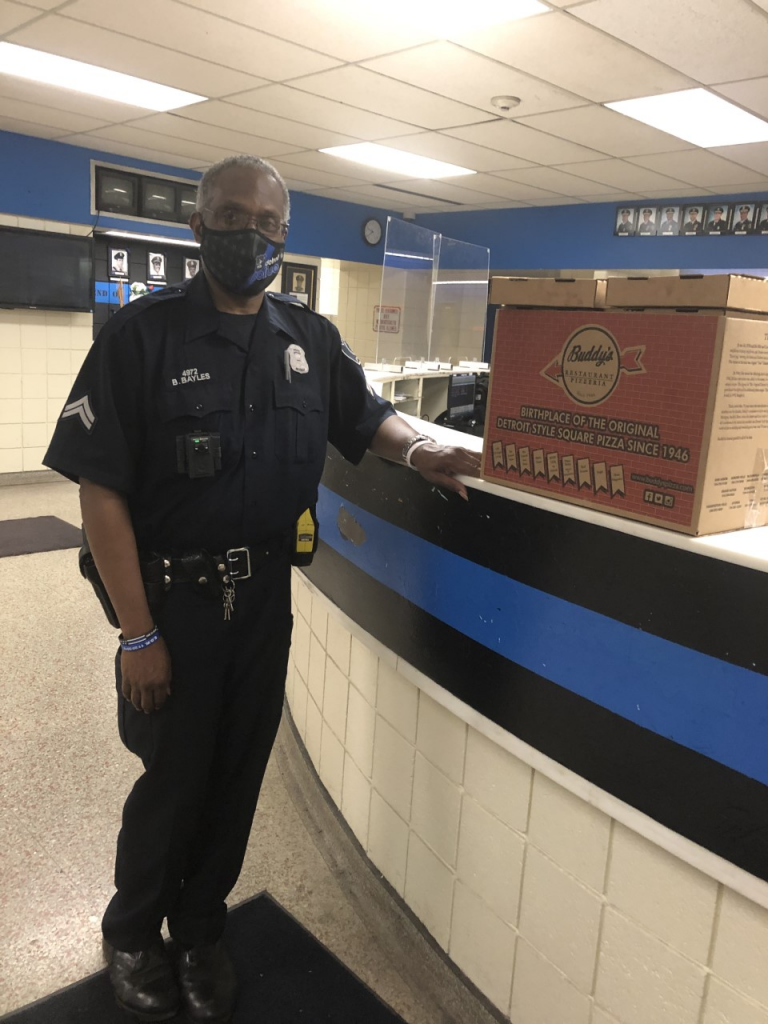 How Did We Do It?
"Love Thy Neighbor" has been an on-going effort that began in April 2020 based on the unprecedented need to assist essential workers who are working tirelessly every day in the face of the coronavirus pandemic. Each initiative is planned a month in advance of the activation. For example, our meal outreach efforts with hospitals were planned in April for weekly May deliveries and Detroit Fire Department meal delivery was planned in Mid-May through early June with meal deliveries in late June through Mid-July.
Our Other Outreach Efforts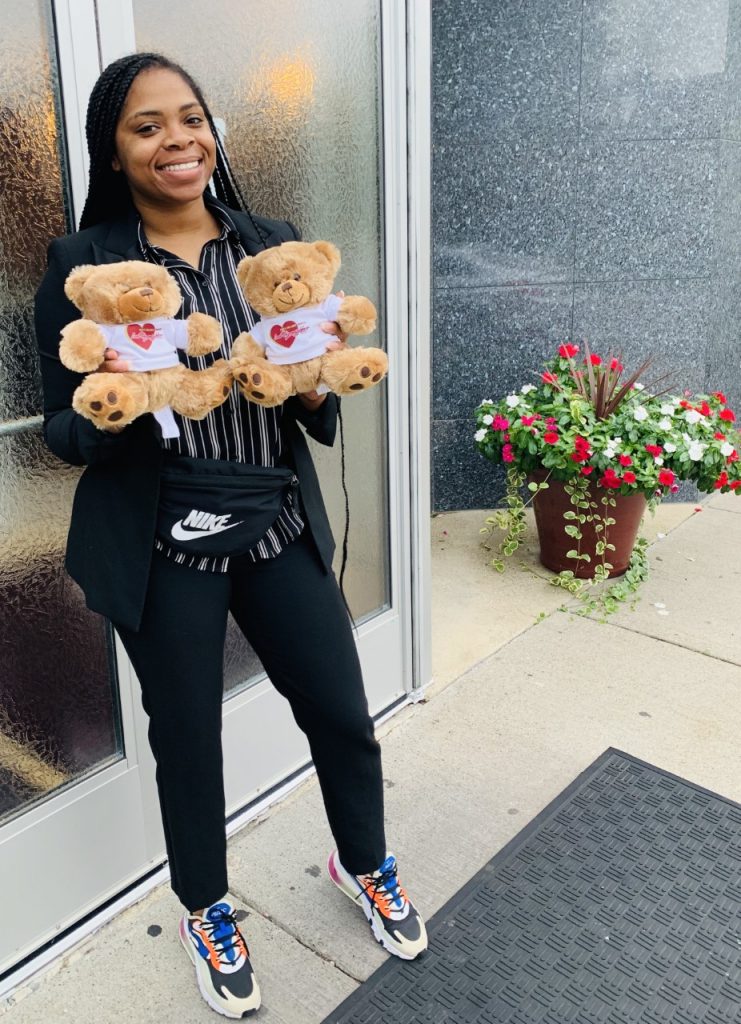 In addition to our Love Thy Neighbor meal delivery efforts, we also just completed our backpack giveaway to Detroit Collegiate Preparatory High School at Northwestern as part of the same campaign. We gathered and delivered 500 backpacks to the students. Each backpack contained disposable masks, hand sanitizer, and school supplies such as notebooks, folders, and pens. Additionally, each student will also be given a $10 GrubHub gift card.
We also made a donation of teddy bears to the children supported by the Pure Heart Foundation in honor of National Teddy Bear Day.
"There are many ways to service the community. Making sure our students have the necessary tools for success, and our children have opportunities to experience joy, even in these most trying times, is a priority for us." – Antonio Green, president of the James H. Cole Legacy Foundation.
Interested in Helping? Get Involved!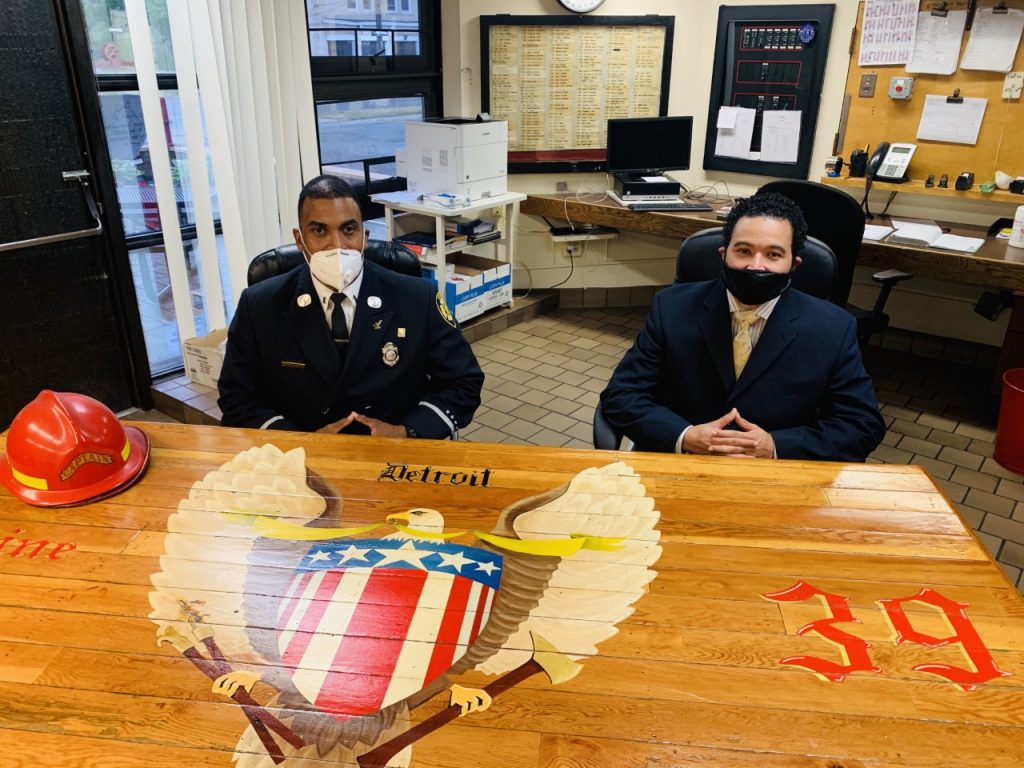 If you're interested in volunteering with our James Cole Foundation outreach efforts, we have a contact form on our website. Feel free to write us for more information and/or to learn how to get involved. We also accept direct donations that will go toward our community outreach efforts such as those outlined above.
We appreciate any and all support from our fellow community members, and we're happy to be giving back to the Detroit community that has supported us for more than 100 years.
To those essential workers who continue to work day-in and day-out, sacrificing your time and, often, even your safety to keep the rest of us safe in the face of COVID-19, we would like to say a massive thank you. We cannot truly express how much we appreciate everything that you do.
Posted in Uncategorized