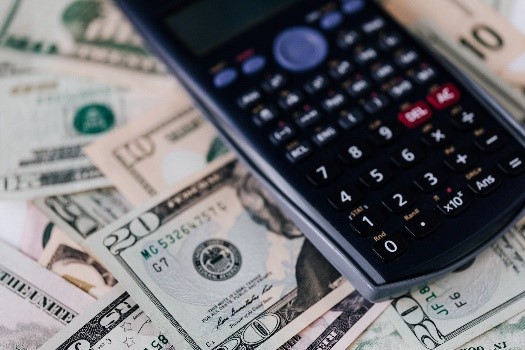 Return to the Blog
Posted on January 26, 2021 by jhcadm
How to Plan for Funeral Costs
Funeral costs can surprise you if you're not prepared for them. It's important to consider what exactly it is you or your loved one wants when it comes to a funeral – whether it's the type of service, the types of finishes, or the types of extras/special add-ons.
Making last-minute decisions can often lead to a significantly more costly funeral, and not necessarily a monetary cost. When facing limited time as well as the stress and emotional turmoil of losing a loved one, many individuals are more inclined to make impulsive decisions in order to get things done rather than thinking about what their loved one's final wishes were, what's best for the surviving family members, and what decisions make the most financial sense for their budget. For these reasons, we highly recommend you plan in advance.
What Can You Do to Prepare for Funeral Costs?
Start setting aside money for your funeral costs now. Regardless of how old you are and where you are in live, it's important to at least consider setting aside resources to help your family in the future. Meet with a funeral director and see what your options are; you can even begin paying for your funeral now to avoid inflated costs in the future.
Things you might want to consider include:
Do you want a casket?

If so, what kind? (There are a variety of different interiors, exteriors, colors, and more)

Do you want to be cremated?

Do you want your ashes scattered or would you like your family to invest in a cremation urn?

Do you want a headstone, monument, or other kind of burial marker?

If yes, what would you like the engraving to be?

What kind of service would you like to have?
Discuss your answers to the above questions with your family and put those answers in writing. This will help eliminate confusion when the time comes and ensure your end-of-life celebration is exactly the way you want it to be.
FAQ with a Funeral Director
James H. Cole Home for Funerals Director Antonio Green answers some of the web's most pressing questions about funeral costs.
What is typically the most expensive part of a funeral?
The "expensive" part of a funeral will vary depending on the individual family planning the service. An attractive, high-end casket may be a desire of the family, or a highly sought-after location in the cemetery, or an elaborate grave marker/monument. Just like anything in life, there are many options that you can select when making the final arrangements for a loved one, and these selections can have an impact on how much you will spend.
What is your #1 tip for an individual/family trying to plan for funeral costs?
Establish a budget ahead of time. Whenever a person or family makes a substantial purchase, it is always prudent to know how much you want or are willing to spend before beginning the process of making your selections. Funeral planning is no different; know how much you want to or are able to spend before going to the funeral home or cemetery. Even if you think your budget is too low to have the type of service you would like, most funeral homes will be able to offer you options that you may not realize are available.
Do you have any additional cost-saving (or cost-planning) recommendations?
Sitting down with a funeral director and discussing options before a death occurs is always best. If you don't pre-pay for the funeral at that time, at least you'll have an idea of costs for the type of service you desire.
If this is not possible because the passing has already occurred, then you will need to prioritize what is the most (and least) important aspect of the service to you and your family. Cost savings can be made by choosing a less expensive casket, cemetery selection, program/printed materials, or opting for cremation rather than burial.
There are many ways to cut or reduce costs, but you have to know what is important to you – what is not negotiable – in order for a funeral director to efficiently guide you in the right direction.
Want to begin the pre-planning process but not sure where to start? Reach out to a James H. Cole Director to submit an inquiry or schedule an appointment. We're happy to walk you through all of your options and provide you with pre-planning assets to get you started.
Posted in Funeral Industry, General Topics