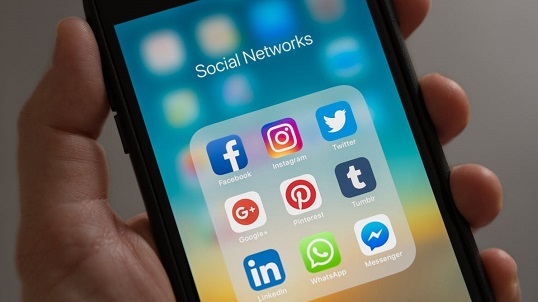 Return to the Blog
Posted on June 29, 2021 by jhcadm
The Evolution of Technology in the Funeral Industry
Recently, Entrepreneur interviewed Antonio Green, Director at James H. Cole Home for Funerals, to discuss changing perceptions of the funeral home industry, the effects of the pandemic, and how James H. Cole is using technology to reach out to their modern customer base after more than 100 years in business. This interview sparked an interesting conversation here at James H. Cole Home for Funerals about how the use of technology within the funeral industry (an industry that's been particularly slow – even resistant – to change and adopting new technologies) has evolved over time.
James H. Cole Home for Funerals has a proud history of serving our community, and we believe that incorporating technology into the funeral industry is a must in order to continue to adapt and support our clients now and in the future. That's why we've been leading the way for 15 years; from website development to virtual funeral visits to our presence on social media.
The History of Technology and Its Uses at James H. Cole Home for Funerals
After joining the family business in 2006, Antonio Green took on the responsibility of brining the funeral home into the 21st century with a brand new website that would allow clients to more easily access information about the business and the passionate family and team members who support it. The website significantly increased brand awareness within the community and gave clients – and potential clients – the ability to learn more about James H. Cole's history and services before ever having to pick up the phone to call. Today, the website is diverse in its functionality, allowing users to make online donations directly to the funeral of their choice. Users can also browse a catalog of casket, urn, and keepsake options, explore a video resource library, and send flowers to bereaved families with personalized messages.
After the success of the website, James H. Cole Home for Funerals decided to adopt an online guest book and digital memorial page platform for families and guests to create a virtual log in memory of the deceased. Users can share their favorite stories, submit pictures and video, and sign an online guest book to show their support for the grieving family. These messages are permanently stored for the family of the deceased and can be accessed at any time.
James H. Cole on Social Media
We can't talk about modern technology and communication tools without also discussing social media platforms. James H. Cole has been spearheading efforts for funeral homes in the Detroit and Metro Detroit areas when it comes to being active and communicative on social media. With strong presences on Facebook, Twitter, Instagram, and YouTube, our most recent platform of choice is the audio-social platform Clubhouse.
Social media provides a unique opportunity to interact with clients on a more personal basis. We can speak directly to our audience, providing necessary information, and receive feedback nearly instantly. It is an informal way to engage with families of deceased individuals whom we've held services for in the past, answer questions, and educate the community on the funeral industry as a whole. There can be a lot of confusion around the extremely difficult experience of losing a loved one, and we want to help reduce this confusion as much as we possibly can.
More than ever, it's important that we provide people with the knowledge and resources they need to make educated decisions when it comes to the funeral of their loved one. In our experience, this helps to significantly reduce stress and overall cost for the client. The more we can reach out and educate via social media, the more people will know what to expect when the time comes that they must meet with a funeral director. We're always happy to answer questions and be this resource for anyone who needs it.
A Shift in Technology Due to COVID-19
It's likely a surprise to absolutely no one that the pandemic, which changed the way in which we – a global society – lived our lives for more than a year, also affected the way we interact with technology. The funeral industry was no exception.
Given the social distancing restrictions put into place in the state of Michigan, people could not gather in groups larger than 10; a fact which majorly impacted the funeral planning process as many friends and family members could not be physically present during the funeral services of loved ones. As a result, James H. Cole Home for Funerals implemented virtual funeral visitations. Users could log into a live stream of the funeral service in order to show their support for the family and engage in the mourning process for the deceased. As these streams did not have a maximum capacity, there was no limit to how many people could virtually attend.
At James H. Cole Home for Funerals, we are proud that our legacy does not only include our kindness and compassion for the members of our community, but also our flexibility and adaptability when it comes to new technologies. We're happy to incorporate technology into the daily life of our business as long as it helps the citizens we serve. Follow us on social media to stay attuned to all the ways we incorporate technology into our work.
Posted in Funeral Industry, General Topics