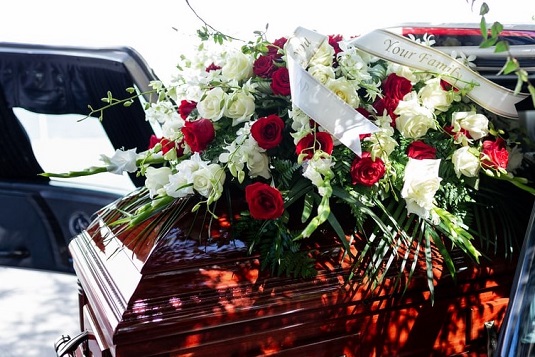 Return to the Blog
Posted on May 28, 2021 by jhcadm
The History of Funeral Homes and Trends Over the Years
In the United States, prior to the 1850s, most funerals were held at home. It was not uncommon for a funeral home to transport the body to the home, where it would then be displayed in the family's parlor, before then returning the body to the funeral home or bringing it directly to the church (or other religious establishment) where the funeral service would be held.
Funeral home services then emerged as an additional solution for families who did not have the means or resources – or who simply wanted a different option – for a home funeral. Today, the standard funeral home and funeral process is considerably different than its 1850s predecessors, though we continue to see echoes of the past in modern-day trends.
How Were Funerals Conducted in the Past?
In overall structure, the basics of a funeral haven't changed much over time. However, in recent years, it has been the method of disposition (how something is arranged) that has changed the most as families are opting more and more for cremation rather than burial. In some states, "Alkaline Hydrolysis," also known as "biocremation" or "water cremation," is another form of disposition that has become an increasingly popular option.
The modern evolution of technology has played a significant role in how people pay their respects and support to bereaved families. Especially during the pandemic, as in-person gatherings have been strictly limited, livestreaming has become the new way to attend and participate in a funeral service. Guest books on funeral home websites have become a very useful tool for people to send messages of condolence, stories of remembrance, and show their support for the families. Often, these tools can also be used by guests to purchase flowers and other keepsakes online and have them sent directly to the funeral home.
What Did Past Funeral Services Look Like?
The format of a funeral service, as previously mentioned, is largely unchanged. Many of the elements that made up funerals more than 150 years ago continue to do so today. For example, visitation, religious-based services, the reading of a eulogy, etc.
What has been one of the most significant changes over the course of time is the customization of funeral services. Whereas before, funerals were seen as a solemn, formal affair conducted by funeral home experts, bereaved families today are taking a much more active role in the planning process. This includes customizing the service to make it more unique and befitting of the deceased; their interests, passions, hobbies, likes, dislikes, etc.
Today, James H. Cole works with families to create specialty services in order to help personalize the funeral service to the individual. This has included (but is not limited to) a dove release, honor guard, etc. While some of these services were offered in the past, they weren't as widely utilized as they are today.
How Has Technology Evolved with Funerals?
At James H. Cole Home for Funerals, we began offering the display of products such as caskets, urns, and keepsakes on our website, which has provided more flexibility to the families we serve (as they are no longer required to come to our funeral home locations in order to see their options), and it also allows for a larger library of options to be available, so families can find pieces that perfectly match their deceased loved one. In this way, pre-planning funeral arrangements can make for a more memorable, customized service.
Giving families the opportunity to look through product options on their own time and in their own space allows them to make a more informed decision when they come into a funeral home. As a death care provider, this is incredibly important and what we hope to see. The more informed the customer is, the better we can serve them and meet their needs.
We also provide the opportunity for loved ones to donate to a funeral online. Especially with remote attendance still in practice, individuals can send money directly to the bereaved family in order to assist with funeral costs, ore simply show their love and support.
More recently, as previously mentioned, livestreaming practices have become highly important to funerals and how the funeral process is conducted. Individuals are able to meet virtually with funeral directors in order to discuss their options, guests can attend funerals virtually, and there are digital copies of messages from guests and loved ones showing their support to the family. Post-pandemic, it will be interesting to witness whether or not these livestreaming services continue to play such a large role in the industry.
Online obituaries have also become more and more common over the course of recent years. One of the services we provide at James H. Cole Home for Funerals is a permanent memorial page that houses information about your loved one, including their obituary, messages from loved ones, photos and videos, and more. Families have an electronic record of these shared memories and messages that they can go back to whenever they please.
Additionally, the affects social media has on the industry will also be interesting to witness in the upcoming years. As a professional philosophy, we at James H. Cole Home for Funerals believe that accessibility is essential to providing top-tier service, which is why we have active social media channels to connect with the members of our community. However, the same cannot be said for all funeral homes. In fact, most people often view funeral homes as still being in the "dark ages" when it comes to technology and social media. It will be interesting to see how this changes over time, and we're happy to be a community leader in spearheading this change.
Have questions about the services we provide and how we can help you plan the ideal funeral service for your loved one? We're here to help. Call us or reach out virtually with your questions and one of our dedicated staff members will be in touch.
Posted in Funeral Industry