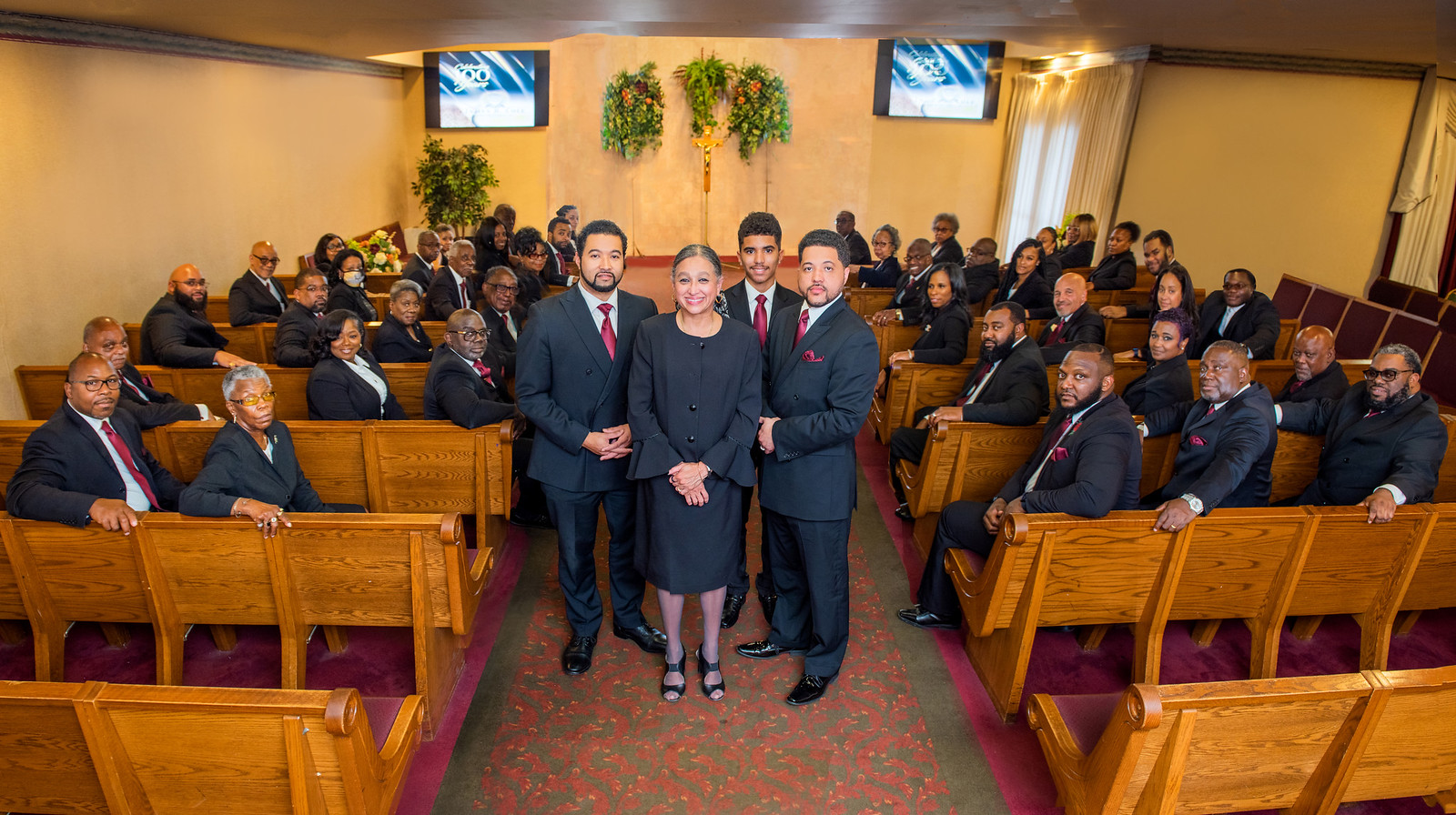 Return to the Blog
Posted on January 19, 2022 by jhcadm
Working at a Funeral Home: Our Family's Legacy
Tens of thousands of Detroiters have turned to James H. Cole funeral homes for compassion and care during times of great loss. We proudly celebrated our 100th anniversary in 2019 and have been owned and operated by four generations of one African American family. In 2019 we founded The James H. Cole Legacy Foundation as an extension of our efforts to serve the Detroit community as it provides opportunities for economic empowerment, assistance for undeserved schools, and everyday people who also help make Detroit a great place to live. Today, our funeral service is available at two Detroit-based locations and stands as a pillar of the community.
Starting a Career in the Funeral Home Industry
We are an organization of dedicated men and women who uphold the highest standards of the funeral industry and mortuary science in Michigan. We are all committed to going above expectations for each family that comes to us when a loved one has passed, and our operations are among the most progressive in the industry. Since 2006, our services have evolved to include online donations, a digital catalogue of burial and keepsake items, a video resource library, and virtual guestbook and memorial page, alongside other advancements.
We have the most licensed funeral directors of any other funeral home in Detroit, and moving into 2022, our team is ready to grow to include more licensed professionals. Our rapidly growing team is supported by a dedicated Human Resources department to ensure career success and that our amazing employees have a positive workplace experience.
Become a Michigan Mortuary Science Licensed Professional
If you would like to join this rewarding and compassionate career path, many of our staff have been educated through the mortuary science program at Wayne State University in Detroit. Traditional, online and hybrid programs are available, as well as a student handbook that provides an in-depth introduction to the program.
Other members of our team have been educated outside of Michigan through the Cincinnati College of Mortuary Science in Ohio and Oakwood University in Huntsville, Alabama.
Join Our Dedicated and Compassionate Team
Interested in learning more about the funeral industry? Check out our blog article that walks through the day in the life of a funeral director at James H. Cole Home for Funerals.
Looking to join our team? Whether you are a licensed professional or seek to begin your career, we want to hear from you! Below is a listing of our open positions and how to apply.
Available Positions at James H. Cole Funeral Home
James H. Cole Home for Funerals, Inc. is looking for compassionate, talented & multi-skilled individuals to join our rapidly growing team! We're currently hiring for the following positions:
Licensed Mortician/Funeral Director
Professional Drivers
Greeter/Funeral Services Support
Front Desk Receptionist/Administrative Support (Midnight Shift 9pm – 6am & Afternoons 3pm – 9pm EST)
Internship Opportunities for students & recent graduates seeking a career in Mortuary Science
If you're looking for a rewarding career that offers growth, purpose, & the opportunity to be a part of an amazing historical legacy in The City of Detroit – we'd like to meet you! Please email your resume to jobs@jameshcole.com.
Posted in Funeral Industry, General Topics