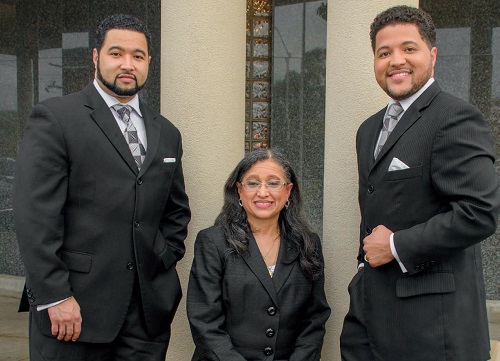 Return to the Blog
Posted on February 24, 2021 by jhcadm
A Day In the Life of a Funeral Director
Meet the President and the two "Millennial" Directors at James H. Cole Home for Funerals. Karla Cole and her two sons Antonio and Brice Green are not only the faces of James H. Cole, but also the family that owns, operates, and continues its 100+ year legacy.
We're taking a closer look at who Karla, Antonio, and Brice are, and what their daily responsibilities are at James H. Cole Home for Funerals.
Meet Karla Cole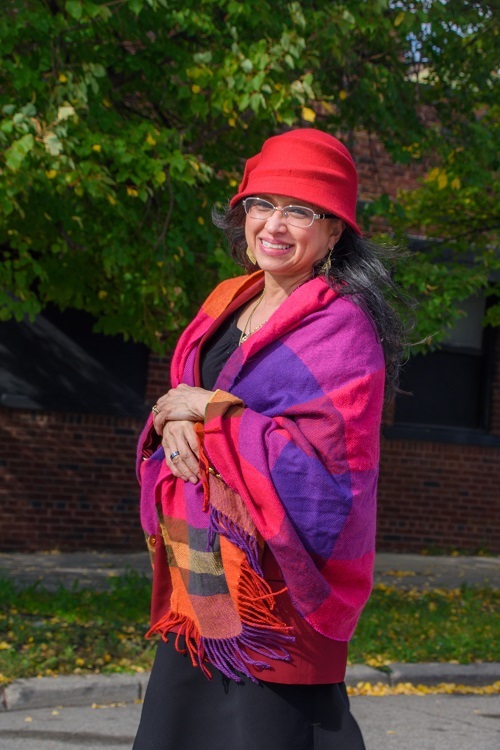 Karla M. Cole is the President of James H. Cole Home for Funerals and oversees all day-to-day operations of the firm. She has been in her current role since her father James H. Cole Jr. passed away in 1991. Karla is mother to both Antonio Green and Brice Green who are both funeral directors and take an active role in the operations of the family business.
Growing up in and around the funeral home with her father, Karla had a front row seat to the evolution of the City of Detroit. From witnessing up-and-coming Motown acts rehearsing on the front lawn of Motown (which was next door to the funeral home), to seeing U.S. Army tanks rolling down W. Grand Blvd during the '67 riots, the Cole family has been at the forefront of the Detroit business community for decades.
Meet Antonio and Brice Green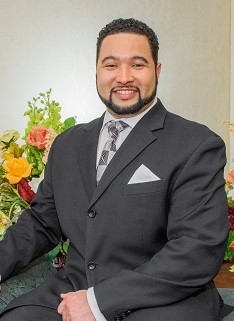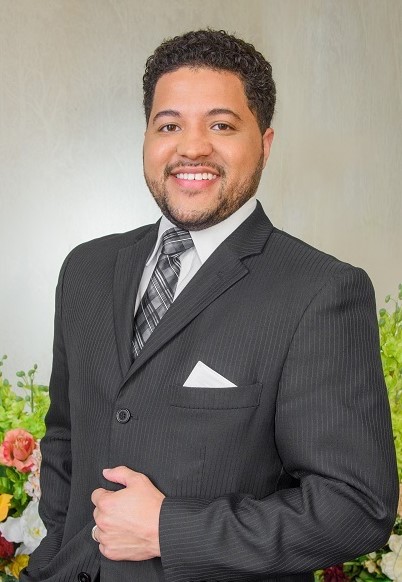 Both Antonio and Brice are "Millennial" funeral directors, responsible for bringing the firm into the 21st century. Their work heavily involves introducing the funeral home to new technologies and revolutionizing the day-to-day operations.
Antonio manages operations of the Northwest Chapel location. Brice assists Karla in the daily operations at the Main Chapel.
Together, the brothers have made significant strides in developing and improving James H. Cole Home for Funerals' digital presences; specifically, the website and social media platforms. James H. Cole has been very active on Facebook for the last 4 years, along with Twitter and Instagram. Additionally, Antonio has been leading efforts to improve the website, which was completely revamped in 2019. The focus of this revamp (and continuing efforts) was to improve usability, increase traffic, and make helpful resources more accessible. Part of these efforts included the push to expand the blog as a prominent resource tool.
Q&A With a Funeral Director
We sat down to answer some of the most frequent questions we receive about owning and operating a family business – especially one with so much history.
What is the most rewarding part about working at James H. Cole Home for Funerals?
All three of us agree that hearing the thoughtful "thank you" and words of appreciation from our families is definitely the most rewarding part of our work. For someone who is experiencing the most difficult time of their life to take the time and effort to personally thank you for helping them through the process means a great deal and motivates us to continue our difficult task.
What is it like working with your family every day?
By coming from a small, tight-knit family, working together comes very naturally and allows us to anticipate how each other will address certain situations. It also, makes it easier to deal with the daily struggles of running a business.
It's pretty rare for a business to stay open (and family-owned and operated) for as long as James H. Cole Home for Funerals (nearly 102 years). What do you think has made James H. Cole so unique?
Our unwavering dedication to the community allows us to continue to overwhelmingly satisfy the families we serve over multiple generations of Metro Detroiters. Because of the trust that we have built with our families, they continue to support us throughout the years.
One of our continuing efforts to support the individuals and families in our community is through our efforts with the James H. Cole Legacy Foundation. Recently, we provided hot meals to essential workers throughout Detroit as part of our "Love They Neighbor" program. We also delivered 500 backpacks with school supplies to Detroit Collegiate Preparatory High School at Northwestern.
Posted in Funeral Industry, General Topics