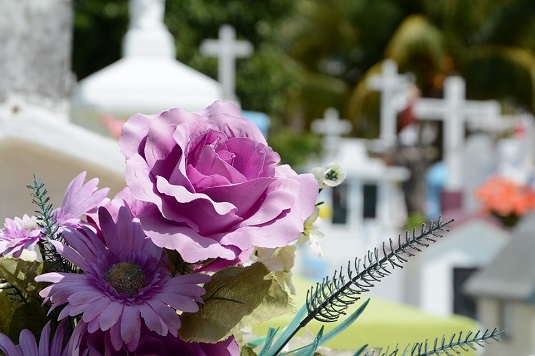 Return to the Blog
Posted on March 17, 2021 by jhcadm
3 Most Common Mistakes When Planning a Funeral
Planning a funeral can be a challenge, not just logistically, but mentally and emotionally. After the death of a loved one, you may feel at a loss for what to do regarding funeral planning. With more than 100 years in business, we have helped grieving families and individuals plan funerals and services that celebrate the lives of their loved ones who have passed. We've also been witness to some of the most common mistakes people make during the funeral planning process and have created a list to help you avoid them.
Mistake #1. Not Asking Enough Questions
Bottom line – don't make assumptions. There is a lot about a funeral that can be customized, so if you've seen a specific detail or service you liked at another funeral or funeral home, don't assume it is standard. It is far better to ask a funeral director what is possible (and what comes automatically with a  traditional service) than to assume and realize later that it is something you will need to plan separately or pay extra for.
Remember, the funeral director is there to help you. A good director should never try to upsell you or encourage you to make rash decisions based on price. If you have questions, ask them. Do not be intimidated, embarrassed, or feel guilty because you do not know the answer. People are often uneasy or timid when it comes to asking a lot of questions, but when it comes to doing something that you may only do a handful of times in your life (or less!), there's no such thing as asking too many questions or asking a dumb question. The old adage, "the only dumb question is the one not asked," has never been truer than when planning a funeral.
Mistake #2. Not Doing Your Research
Not every funeral home has the same processes, offerings, or pricing. If you are looking for a specific service or product (such as a customized casket or urn), do your research to see what is available to you. Remember, the cheapest option is not always the best option; make sure you have a full understanding and agree to everything that has been planned before signing final paperwork.
When it comes to choosing the funeral home that's right for you and your loved one, ask around – see what others in your community have to say. Additionally, have consultations with each of the potential funeral homes you are considering; ask them up-front about their offerings and pricing. Do not feel like you have to make a final decision from the very beginning.
If you are interested in purchasing a product through a 3rd-party vendor (and not through the funeral home itself) but have already begun the funeral planning process, confer with the funeral home you've chosen to make sure this is allowed and will not violate any existing policies.
Mistake #3. Not Planning in Advance
For most people, death is not something that can be easily predicted, which is why funeral planning can become so overwhelming – loved ones are often forced to manage their grief while making sudden funeral plans, often leading to more impulsive (and expensive) decisions. Preplanning your funeral can alleviate significant stress and costs for your loved ones.
By planning in advance, you can select everything you want for your service – from the type of casket or urn to the floral arrangements, music and photographs used, and more. You can even save money by pre-paying for your funeral and avoiding future economic inflation which happens naturally over time. By doing all of this in advance, you allow your loved ones to focus on processing their grief rather than making last-minute funeral arrangements.
Have questions about services offered or funeral planning in general? James H. Cole Home for Funerals has been family-owned and operated for more than 100 years – we have the answers to your questions. Reach out to one of our funeral directors to discuss your options over the phone or schedule a consultation.
For more helpful resources, check out our blogs.
Posted in Funeral Industry, General Topics