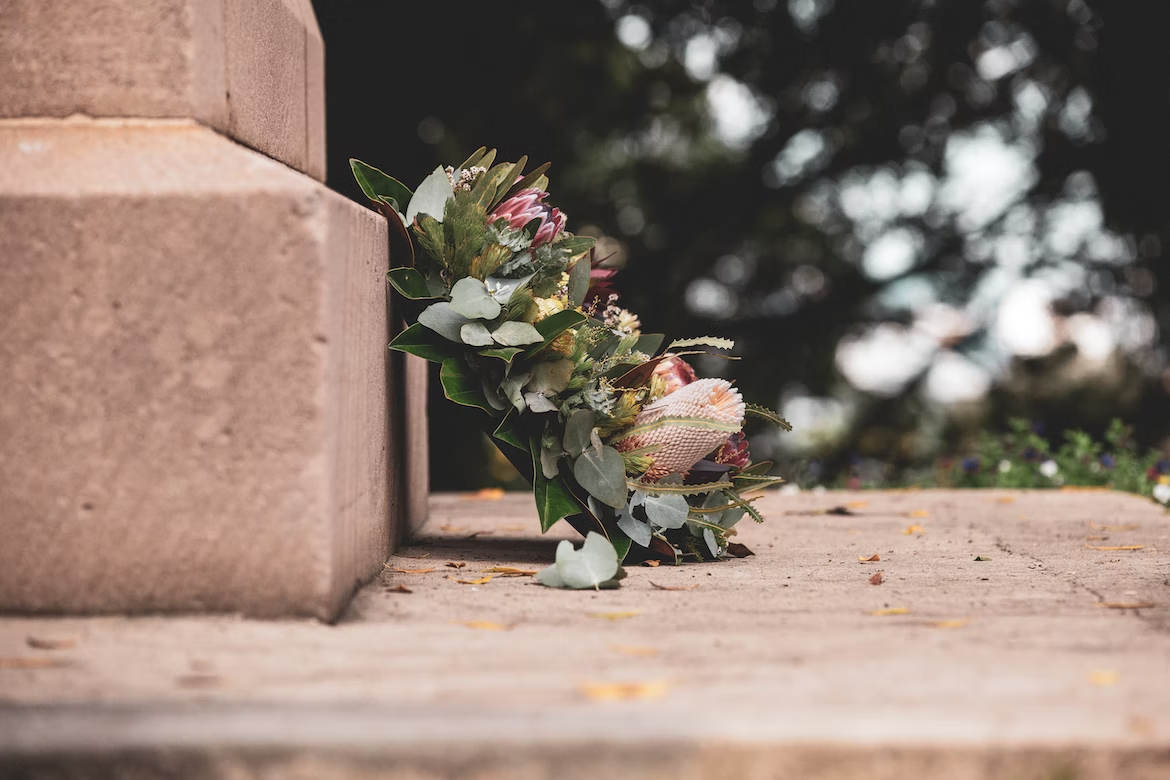 Return to the Blog
Posted on October 5, 2022 by jhcadm
Ask a Funeral Director – Top 5 Most Frequently Asked Questions (and Their Answers)
We're answering the top five most frequently asked questions our funeral directors receive on a regular basis. It's not unusual to have questions when it comes to planning a funeral. After all, it's something most people rarely need to do. If you do find yourself in a position where funeral planning is necessary, or if you're simply trying to prepare for the future, knowing the answers to these questions can help educate and guide your decision making significantly.
In no particular order, here are the five most-asked questions about funeral
1. What contributes to funeral costs?
Many people, especially those who have never had to plan a funeral before, are surprised at everything that goes into planning a funeral and their resulting costs. And it's true—there's a lot involved when it comes to planning and holding a funeral, and these services are not without cost. However, when you begin to analyze exactly what work is involved, this number begins to look significantly more reasonable.
In addition to the services of the funeral home and funeral director when it comes to planning and organizing the logistics of the funeral (keep reading for more information), you will also need to pay for:
Funeral service
Casket or urn
Keepsakes (if you desire any)
Filing fees for all legal forms (e.g., death certificate)
Flowers
Decorations
Clergy appearance
Etc.
2. What do I do after a loved one dies? 
The death of a loved one is incredibly difficult and sometimes shocking. That's why it is so critical to understand the process of what to do afterward, so it doesn't take you by surprise. To see a complete funeral checklist, you can check out one of our past funeral director posts.
In addition, you'll want to be sure you:
Notify all relevant parties.
Notify your chosen funeral home as soon as possible.
Obtain all legal documentation

Death certificate (Your funeral director will help you fill out and file)
Life Insurance policy (or policy details)
Final Wishes Organizer *We provide this ad a part our Pre-Arrangement process or a more extensive tool can be found on our website under the BeRembered page: jameshcole.com/be-remembered*

Work with your funeral director & immediate family to begin the funeral planning process.
3. Do funeral services have to be formal?
No, absolutely not. A funeral can be as formal or casual as you want it to be. Though, it's important to keep in mind that, unless expressly told otherwise, most people will dress business casual or business formal.
You may want to decide how formal or informal the funeral is based on the type of funeral service (though this is by no means mandatory). A traditional service is one that contains the elements people typically think of when they hear the word "funeral." This can include a casket viewing, a religious service, prayer, speeches, and more. By nature, a traditional service may lend more toward formal attire. The same can largely be said of a military service. On the other hand, if your family has chosen to opt for a life remembrance service or special service, you may find you have more flexibility to set the level of formality to your preference.
4. What does a funeral director do?
You've likely heard the term "funeral director" but may not know exactly what the day to day looks like. That's totally understandable.
It's the funeral director's job to guide families through the funeral planning process. Directors assist with both the paperwork (filing the death certificate) as well as the logistics of the planning; everything from organizing the service to finding a member of the clergy to speak, to receiving and arranging floral arrangements, to answering questions that crop up along the way. In addition, it's also the funeral director's responsibility to prepare the body of the deceased for viewing, burial, and/or cremation—depending on the desires of the family.
5. What is the purpose of embalming and is it required?
Embalming is the practicing of preserving the human body, which is especially important if the body of the deceased needs to travel a long distance to its final resting place, or if there is going to be a public viewing after a certain amount of time.
Whether or not a body must be embalmed (by law) is dependent on the state where the body is being buried. For example, in Michigan, a body must be embalmed ONLY IF it is not buried or cremated within 48 hours. If the deceased was killed by certain rare diseases, this may also require embalming to take place.
Have more questions you would like to ask about funerals and the funeral planning process? Our funeral directors are here to assist. Contact us with your questions and concerns, and we'll gladly walk you through the options available.
Posted in Funeral Industry, General Topics