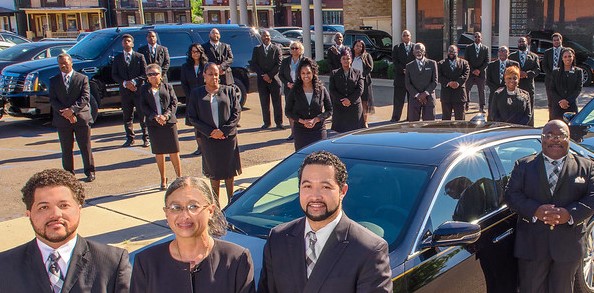 Return to the Blog
Posted on December 22, 2020 by jhcadm
The New 2021 James H. Cole Heroes Calendar
Earlier this year, James H. Cole Home for Funerals was inspired by the tremendous work of the essential workers whose tireless endeavors kept the community safe and protected during the start of the pandemic. As a result, we started highlighting and giving back to the heroes in our community in April with our Love Thy Neighbor initiative through the James H. Cole Legacy Foundation. We then thought that it was only right to begin our search for hope in 2021 by giving thanks to our Heroes who have continued to make 2020 better for us all.
We decided to make our annual calendar – a James H. Cole tradition for several decades now – focused on the people in our community who have made active strides in helping others during these difficult times. To learn more, check out our video.
When it came to choosing who we were going to highlight in our calendar, our internal team came up with a list of names and gathered the proper information so we could accurately tell the stories of these heroes. We were able to arrange for our photographer, Annistique Photography, to meet with each individual privately and in a setting of their choice in order to safely capture the best pictures.
If you're interested in acquiring one of our Heroes Calendars, you can pick one up from either of our two locations while supplies last. In the interest of health and safety during these times, we can also mail you a calendar if you prefer – just contact our staff and let us know. For a digital version of the calendar, you can find the PDF located here. The calendars are completely free of charge – meant to celebrate and inspire this holiday season.
While nothing is currently set in stone, we hope to continue this tradition moving forward by continuing to highlight the people in our community who work tirelessly – often putting themselves at risk – in order to make daily life a little bit easier for the rest of us. We cannot thank these men and women enough, and James H. Cole Home for Funerals is proud to highlight their amazing initiatives through our Heroes and Hope 2021 calendar.
For a sneak peak of what's inside, here is a list of our heroes. We thank you for your service and the wonderful things you do!
Kwame Simmons, Founder of The Simmons Advantage (education)
Tresa Galloway, CEO of Love Laces (entrepreneurial)
Sherelle Hogan, CEO & Founder of Pure Heart Foundation (nonprofit) 
Gail Perry Mason, Founder of Money Matters Camp (finance)
Lieutenant James Harris, Detroit Fire Department (emergency services)
Brandon Smith, CEO and President of the Star Factory (music/technology)
Byna Elliott, Senior Vice President and Chief Community and Economic Development Officer for Fifth Third Bank (finance)   
Father Norman Thomas, Pastor at Sacred Heart and St. Elizabeth Catholic Church (religion)
Omar Mitchell, Chef and Restaurateur (culinary arts)
Dr. Eleanor Walker, Oncologist at Henry Ford Cancer Institute and Center for Integrative Medicine (medical)
Deborah Foster, Founder of the Bethlehem House (nonprofit)
Jay Marks, Diversity and Equity Consultant for Oakland County Schools (education)
Posted in General Topics